City of Tripoli - Building Permits
Effective Monday, October 25, 2021 all building permits for the City of Tripoli will be issued through the clerk's office @ 303 S Main St. The permits will be issued during standard office hours. The city website will eventually be updated to include forms; currently all permits can be picked up at City Hall.
Tripoli - Home of Sweet Marsh!
Proud of a friendly downtown, the Tripoli school system and the 2,855 acre Sweet Marsh. Where community means dedicated volunteers, a tribute to veterans, five area churches and small town hospitality.
Agriculture is a major economic drive & health providers offer first-class care. Many recreational opportunites contribute to a fun, safe and friendly environment.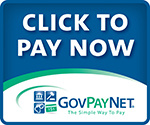 The City of Tripoli now accepts online payments for Utility Bills, Police Fines and Rental Facitilites - please visit our Pay Your Bill page on this site.
If you're interested in the Water Quality Report - click HERE to read the current report.
The City of Tripoli is now offering both business and housing incentives!!!
(Click on either document to view a larger image)
Forms may be picked up at City Hall
Enjoy Tripoli... it's a great place to call home!